VB Media: Accelerating Cloud Development, Deployment, and Customer Delivery with Ampt
VB Media migrated their apps to Ampt in a day, giving them 99% of the features they needed, and reducing production deployments to about a minute.

Ready to revolutionize your cloud development workflows?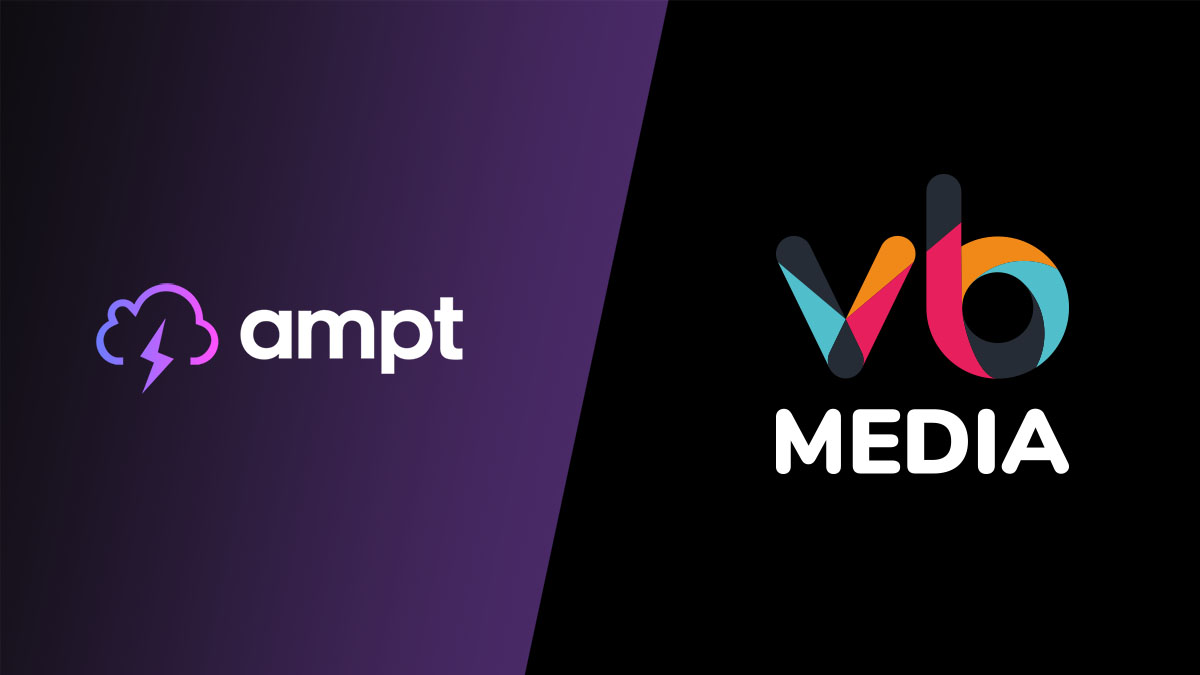 Industry: E-commerce
Use Case: Migrating to Managed Architecture from Traditional Hosting
Highlights:
VB Media leveraged Ampt to streamline their product development and deployment process, freeing up crucial development hours.
The ease and speed of testing, deploying updates, and releasing bug-fixes has significantly improved with Ampt as compared to the poor local development experience associated with traditional cloud development.
The ability to change parameters without needing to re-deploy applications provided time-efficient management capabilities across multiple sites.
VB Media plans to migrate all of their services to Ampt, becoming completely serverless.
In today's fast-paced digital world, businesses require solutions that increase their product development and deployment agility and velocity. VB Media, a bespoke website solution provider for the print industry that primarily serves the UK and Europe, found their answer in Ampt. This partnership has allowed VB Media to focus their resources on accelerating growth and innovation instead of dealing with complex cloud infrastructure.
The Challenge
VB Media empowers businesses with the necessary tools to establish an online presence without a burdensome cost. The company aids small to medium-sized printing enterprises in developing their own digital storefronts. Founders Gavin De Boos and Wayne Bodimeade initiated their journey in 2020. Despite their extensive experience with local hosting providers and AWS, the duo strived to deliver their application as swiftly as possible while continually integrating new features and customizations. They recognized that a substantial chunk of their time was consumed by architecting, configuring, and deploying cloud infrastructure. This had a major impact on the team's productivity and significantly limited their ability to iterate quickly.
Discovering Ampt
The VB Media team was searching for a more streamlined solution, which led them to Ampt. After extensive research and experimentation, they concluded that Ampt could deliver 99% of what they needed, with an encouraging potential for future enhancements. The decision to migrate to Ampt became an obvious choice, with a developer experience that significantly overshadowed those of other traditional and cloud hosting platforms.
The transition to Ampt couldn't have been easier. With minimal code changes, they successfully migrated their existing Express.js apps and website within a day. The easy to use cloud SDK of Ampt, coupled with the ability to run existing Node.js-based applications with minimal modifications, empowered the team to launch new projects with impressive speed, freeing up time for further development and company growth.
For the VB Media team, the standout feature is the swift feedback loop when building something new, or, more critically, dealing with a bug in production. High fidelity sandboxes enable developers to quickly run their own isolated copy of the code and data, dramatically simplifying the debugging process. Production deployments were cut down to around a minute. This was a significant improvement over their existing custom CI process.
"
The impact of Ampt on our workflow is profound. The ease and speed at which we can test and deploy updates and bug fixes have proven to be a priceless asset for us.
"
— Wayne Bodimeade, Director of Software Development at VB Media
Scaling with Ampt
In just over a year, the VB Media team has fully embraced Ampt. They currently operate 14 applications ranging from backend systems to internal portals for data operations. Ampt has become the default platform for every new application they develop. They also plan to migrate the remaining few legacy applications from other platforms in the next few months.
Another game-changing feature for them is the ability to manage application settings by adjusting the parameters. This allows them to deploy and configure different stages using the same application code base to serve distinct customers independently. And since parameter updates are pushed to environments, there's no need to redeploy the application when making configuration changes.
Looking Ahead to a Worry-Free Infrastructure Future
Only a few modules remain outside the Ampt environment for VB Media. The team primarily deploys their applications to Ampt's UK region to maintain proximity to their customers. However, as they plan their expansion into Europe and the United States, Ampt's multi-region support will allow them to do so seamlessly. With deployment management and technical scaling aspects resolved through Ampt, the team is more confident than ever about achieving their business initiatives.