United States Auto Club: Cloud Application Development in the Fast Lane with Ampt
USAC utilizes Ampt to accelerate their cloud application development process, turbocharge developers, and scale to meet race day demand.

Ready to revolutionize your cloud development workflows?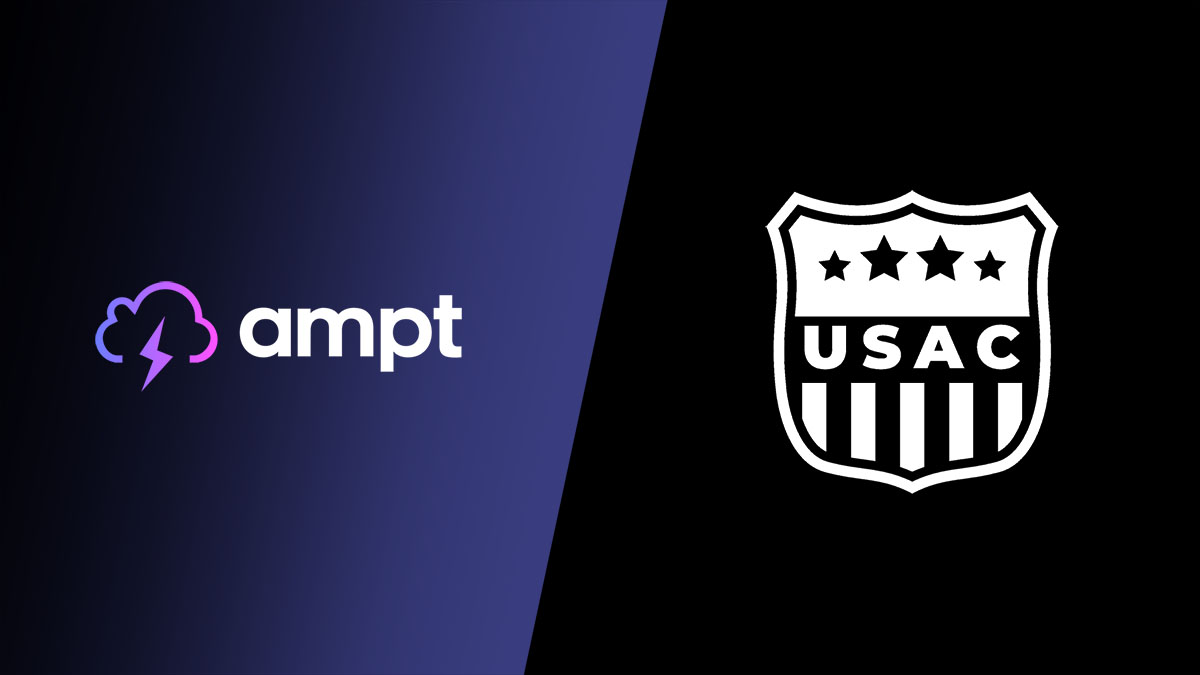 Industry: Motorsports
Use Case: Building complex cloud architectures to manage traffic bursts and minimizing time to implement event-specific customizations.
Highlights:
Ampt enables rapid onboarding of new team members, allowing them to become productive in a fraction of the usual time.
Backed by AWS serverless services, Ampt's robust architecture adeptly manages high traffic, guaranteeing uninterrupted experiences.
Ampt's flexible workflows allowed USAC to streamline operations and focus on value-driven customizations, enhancing event-specific functionalities.
USAC's accelerated application development and customization capabilities with Ampt allowed them to deliver a net new application in just days.
With its continually evolving features and trusted reliability, Ampt has solidified its position as USAC's preferred choice for technological solutions, paving the way for future projects and collaborations.
The United States Auto Club (USAC) is one of the oldest and most prestigious sanctioning bodies of racing in the United States. From Circle Track to Road Racing and Off-Road to Power Sports, USAC has over 25,000 competitors racing at more than a thousand sanctioned events globally. Wes Ratcliff, the Chief Technology Officer at USAC, has an extensive background in motorsport technology. He has been leading the efforts to integrate advanced technology solutions for race operations, registrations, data distribution, and data visualization, aiming to enhance the motorsport experience across the United States.
Challenge: Delivering Scalable Applications Quickly
The USAC team is always racing against the clock to deliver applications that can scale to handle spiky traffic during events. Event-specific teams (sometimes with the help of additional temporary staff) are assembled to deliver new applications within very tight timeframes. USAC needed a solution that could streamline the app delivery process for both core team members and contractors.
The default approach was to build applications directly on AWS, but the cloud architecture would quickly become overly complex as the scope of the project and number of team members grew. This also led to delivery bottlenecks as a dedicated person was often needed to coordinate service deployments across different environments. After experimenting with container scaling services like Fly.io, they realized that this approach still required expertise in containerization, orchestration, and service coordination. The team needed a simpler solution that would allow them to build and deliver highly scalable applications without worrying about coordinating and managing the underlying infrastructure.
Accelerating Cloud Application Development with Ampt
Ampt raced to the front as a game-changer for USAC, providing an optimal blend of structured workflows and flexibility needed to accommodate their unique use cases. The team can now prioritize code over infrastructure, resulting in faster application development and a greater focus on delivering customer value. Ampt is especially useful when they need to onboard new team members to projects. Contractors with limited cloud development experience normally take a week or more to become productive. With Ampt, it now takes just a couple of hours before someone new starts to meaningfully contribute. In addition, fast feedback loops in isolated developer sandboxes, coupled with preview environments for stakeholder reviews, provide tremendous value and allow faster iteration on projects.
The ability to respond to massive bursts in traffic during their race day events is the most important factor for USAC. Since Ampt deploys directly to native AWS serverless services, the team has no issue placing their trust in the applications delivered using Ampt. They know they can utilize the full power of the cloud as opposed to being limited by other proprietary platforms running their services.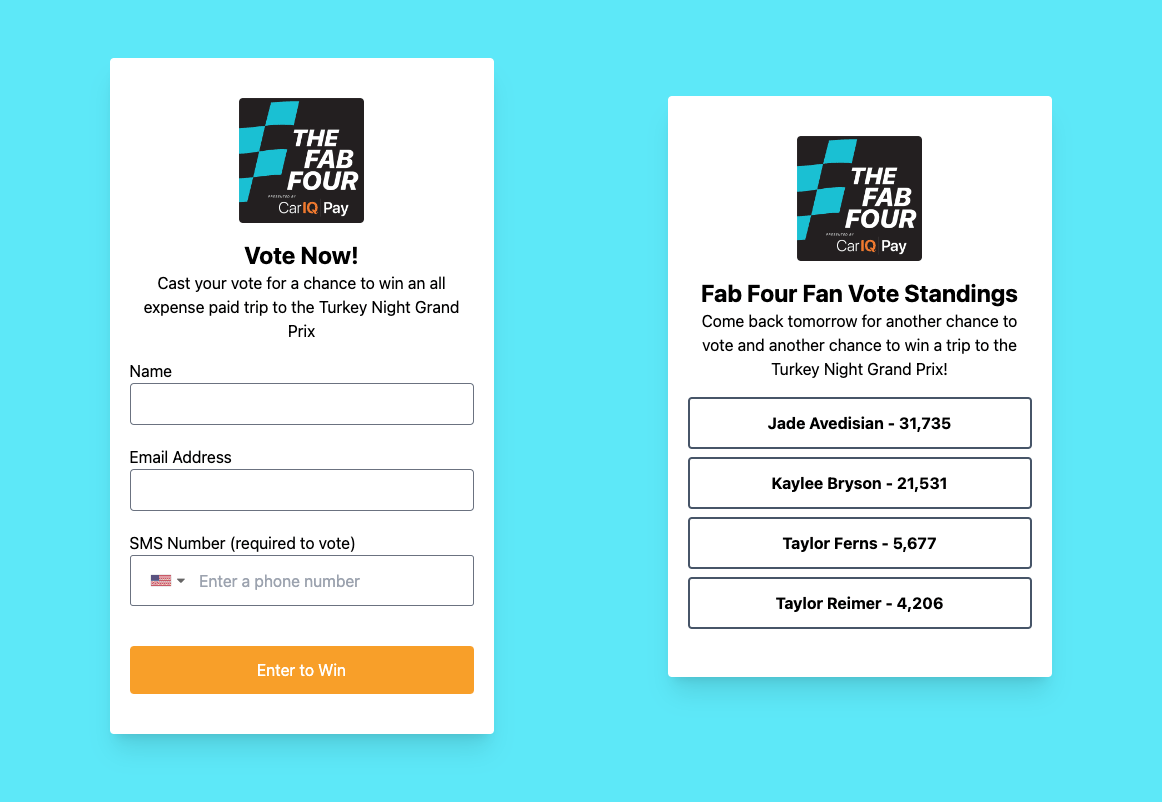 Wes typically uses Vue.js for frontend development, and has fully adopted Ampt's Infrastructure FROM Code approach to build Node.js backends. The advantage is that they can construct the project as a single monorepo and deploy it to the cloud in under a minute. This is especially crucial when working against tight deadlines. Recently, the team was tasked on a Wednesday to deliver a new voting application by the weekend. A substantial marketing push was underway, including ads on national TV broadcasters. This required the swift delivery of an application that could reliably scale to handle unpredictable traffic. Wes managed to focus on building, testing, and applying the final touches to the app in just two days, ensuring it was ready for real-life testing on Friday. "This wouldn't have been possible without the help of Ampt's interfaces for APIs, datastores, events, and the opinionated workflows," says Wes.
"
Ampt has been a game-changer for USAC, streamlining both the onboarding of new developers and the application deployment process, allowing us to focus on elevating the motorsport experience with confidence. We trust in the scalability and reliability that Ampt consistently delivers.
"
— Wes Ratcliff, Chief Technology Officer at United States Auto Club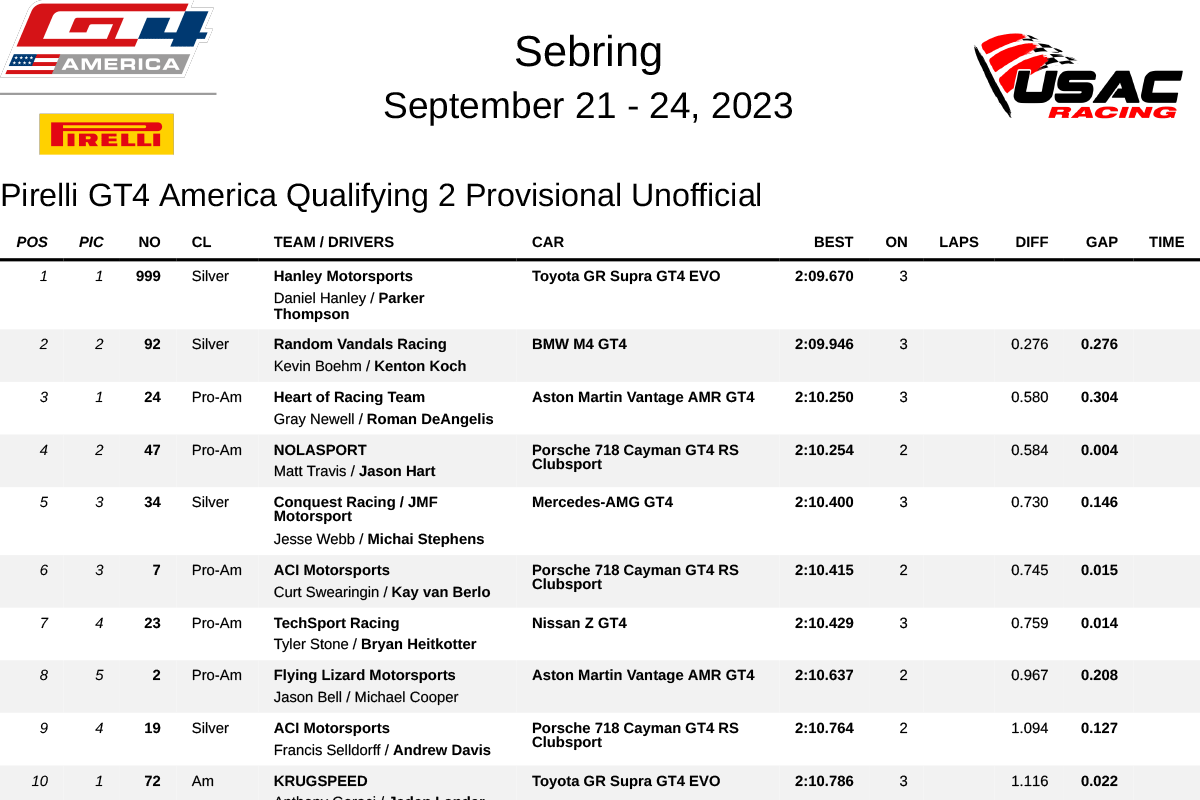 Looking Ahead - Ampt As the Go-to Tool
The United States Auto Club, with Wes Ratcliff at the technological driver's seat, has dramatically improved their cloud application development process by embracing Ampt. The collaboration has set a benchmark in leveraging technology to enhance the motorsport experience. Looking ahead, USAC envisions a continued partnership with Ampt, with the platform being the go-to choice for future projects, backed by its ever-evolving features and unwavering reliability.