Sight Consulting: Leveraging Ampt to Deliver Faster and More Secure Solutions for Clients
Ampt provides the scalability, simplicity, and transferability needed by a rapidly growing consulting agency that delivers custom software solutions.

Ready to revolutionize your cloud development workflows?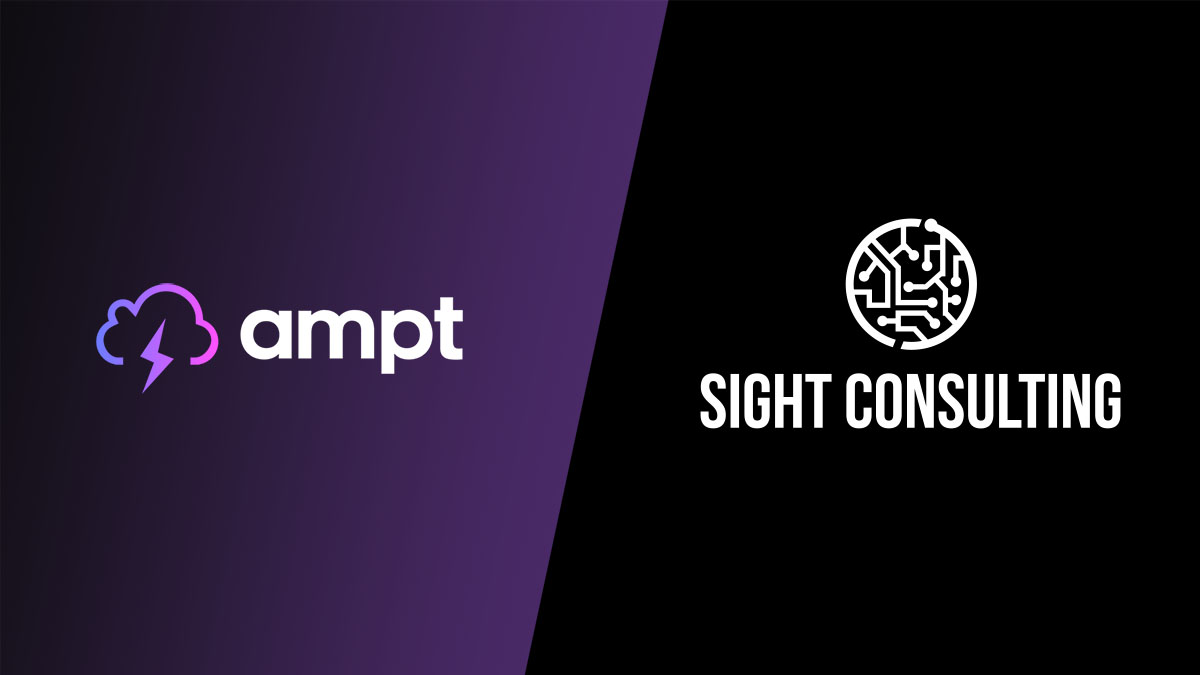 Industry: Software Development and Consulting
Use Case: Delivering Scalable and Transferable Cloud Software to Customers
Highlights:
Ampt improved developer productivity by simplifying the setup and management of cloud environments and developer sandboxes.
The process of onboarding a developer to new projects was reduced from a week to 30 minutes.
The flexibility of Ampt's SDK interfaces for APIs, events, and scheduled tasks facilitated seamless integration with various third-party APIs and asynchronous workflows, reducing development time for complex tasks from a week to a day.
Sight Consulting is firmly committed to utilizing Ampt for future projects, underscoring the platform's effectiveness in solving complex business problems for customers.
Sight Consulting LLC stands out as a specialized consulting firm that elevates customer experiences by transforming businesses with technology. Offering "intelligence-as-a-service", they modernize and expand their customers' digital capabilities, either by stepping in as a fractional CTO or by assembling and leading development teams on their behalf. In order to guarantee sustained success even after projects are handed over to their customers, it's paramount to find the perfect tools and solutions. This allows them to craft scalable solutions that are easy for clients to adopt without intensive technical know-how or significant retraining. Yet, as they often engage with dated systems that require modernization, the intricacies of managing the development process to incrementally stage these changes has become more complex.
The Need: A Cloud Solution for Seamless Collaboration and Configuration
In late 2022, Sight Consulting began working on a significant digital transformation project with one of their clients. They were faced with a legacy system that required modernization. The team was already familiar with AWS Serverless and aimed to break down the legacy system into smaller components to facilitate a step by step transition to a new serverless approach. This modular approach also created the prominent hurdle of creating and configuring the necessary cloud environments, including sandboxes for their developers. Given the project's magnitude, there was a need to recruit and integrate a sizable team. Recognizing that engineers were investing a considerable amount of time on infrastructure setup and process automation, the firm identified an urgent need for a more streamlined solution that was applicable to any future project regardless of its scale.
Enter Ampt
While Sight Consulting had the option of running AWS using an IaC tool such as the Serverless Framework, this would require their most skilled engineers to spend extra time setting up cloud infrastructure and building out pipelines for continuous integration and deployment. This undifferentiated heavy-lifting was taking away time that would be better spent solving customers' problems. They knew that a more efficient and effective solution was needed.
The adoption of Ampt significantly transformed Sight Consulting's development process. The Ampt platform allowed Sight Consulting to add new team members quickly and instantly provide them with isolated, high-fidelity sandbox environments, helping to ease their transition into the project. With this, the firm could focus on solving customer problems, rather than spending time on the initial setup.
Getting Every Developer Ampt
Thanks to Ampt, what used to be a week-long onboarding process for new developers was reduced to just a few hours. This swift transition not only boosted productivity but also translated to notable cost savings. With Ampt, the team could concentrate on delivering better valued solutions to their customers.
"
Thanks to Ampt, our productivity has soared. It takes us 30 minutes to get a developer onboarded, and in a few days they can produce results that add value for our customers. This wouldn't be possible with any other tool..
"
— Reynaldo Reyna, Owner of Sight Consulting LLC
Sight Consulting developers love the simplicity of Ampt's SDK interface approach to cloud development. Utilizing the built-in interfaces for APIs, events, and scheduled tasks has not only been incredibly useful, but also dramatically increases their productivity and minimizes the amount of code that needs to be written and maintained. This is important because they integrate with a number of third-party APIs, and the Ampt interfaces reduce the limitations and problems that developers often have to deal with. Configuring asynchronous workflows was also no longer a daunting task. By using the data.on() and storage.on() event handlers, handling big files or data changes asynchronously became simple and straightforward. They estimate that designing, configuring, implementing, and testing these complex types of workflows would take at least a week using a traditional AWS Serverless approach. The team has been able to build these with Ampt in less than a day.
The Future: Ampt as the Development Cornerstone
Encouraged by the efficiency and effectiveness of Ampt, Sight Consulting envisions a promising future with the platform at the heart of their projects. Reyna confidently shares, "For any forthcoming web applications, we're aligning with Next.js and Ampt. Even if projects involve other services, we're delegating asynchronous activities, batch tasks, and cron jobs to Ampt. I'm hard-pressed to consider alternatives."