LUNA Creatives: Maximizing Cloud Development Productivity with Ampt
Ampt reduced time spent on development-related issues by 95%, significantly increasing productivity and allowing for faster project delivery.

Ready to revolutionize your cloud development workflows?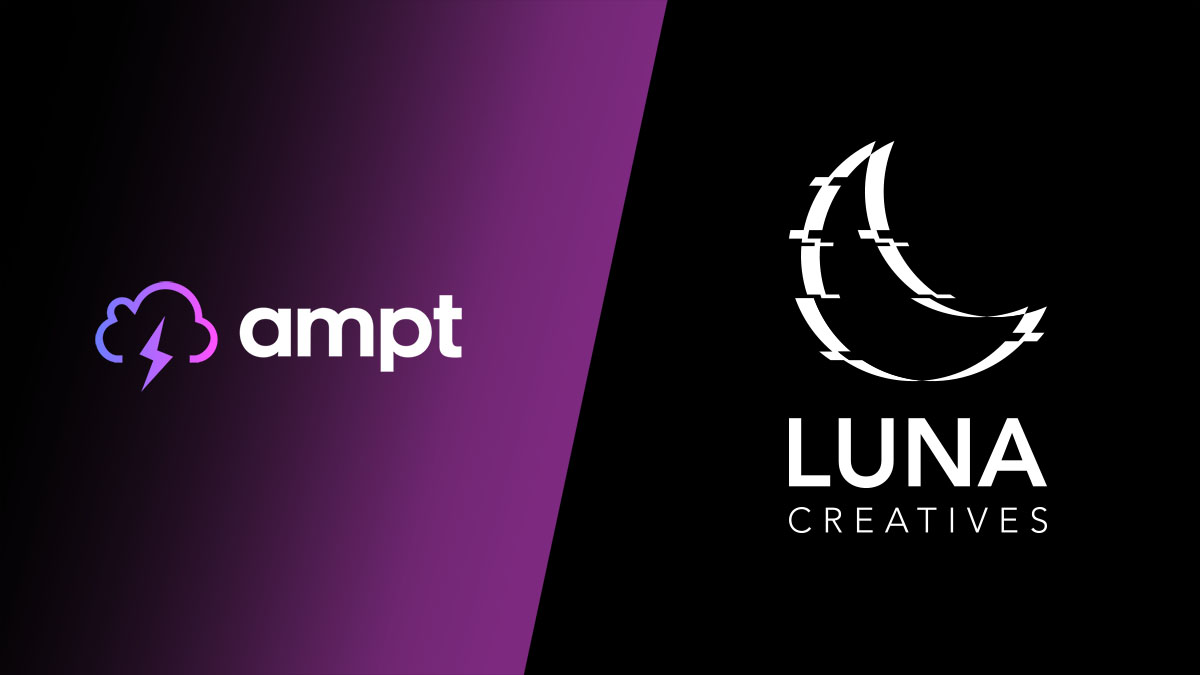 Industry: IT Consultancy/Digital Agency
Use Case: Reducing cloud development complexity and delivering applications faster
Highlights:
LUNA Creatives reduced time spent on development-related problems by 95% with Ampt, significantly increasing productivity.
New developers are able to contribute value faster due to Ampt's intuitive platform.
LUNA Creatives values Ampt's CLI for its easy-to-understand interface and robust feature set.
The team plans to continue using Ampt to build future cloud-based applications.
LUNA Creatives, a cloud consulting company based in Gothenburg, Sweden, has built a reputation on delivering high-scale web applications and backend systems for prestigious clients within the automotive industry. However, ensuring a consistent and streamlined developer experience with existing tooling was a significant challenge. This was especially true for local development environments which were often complex and lacked fidelity.
CEO Erik Nguyen recounts his team's journey in seeking a solution. The team had extensive experience with AWS, but it was still too complex for new developers. Erik explains, "We wanted to lower the complexity for new developers to start contributing value quicker."
Enter Ampt
Discovered via a simple Google search, Ampt became the key to unlocking the full potential of LUNA Creatives' development process. The simple, intuitive nature of Ampt's platform cut through the complexity, making it easier for new developers to contribute quickly and efficiently.
The benefits to LUNA Creatives' work processes were transformative. They reduced the time spent on issues with local development, deployments, and running applications by a staggering 95%. This drastic decrease in time spent on development-related problems meant that LUNA Creatives could focus more on building customer value rather than fixing DevOps issues.
When asked about who would benefit most from Ampt, Erik believes that startups, as well as established companies developing applications in the cloud, would be prime beneficiaries. Ampt's streamlined platform would undoubtedly offer these organizations an enormous productivity boost by reducing the complexity of their development processes.
"
Ampt has empowered us to shift our focus from fixing DevOps problems to building real customer value. We've cut down time spent on local development issues by 95%, an improvement that's positively impacting our service delivery.
"
— Erik Nguyen, CEO at LUNA Creatives
The standout feature for LUNA Creatives has been the Ampt CLI (Command Line Interface). The CLI has impressed them with its comprehensive set of features and overall ease of use.
Future Plans with Ampt
Following the successful completion of multiple client projects, the team at LUNA Creatives has found a reliable partner in our platform. They have plans to continue incorporating Ampt into their process, not just for its efficiency, but also for the platform's capability to expedite project timelines. Ampt has opened up opportunities for increased productivity and bandwidth to undertake new projects.
Their CEO, Erik, confirms this enthusiasm towards our platform, stating, "There is no doubt that we will continue building new cloud-based applications with Ampt." This sentiment speaks volumes about the confidence the whole team has placed in Ampt and our ability to facilitate and optimize their cloud application development and delivery process.