Amplifying Efficiency and Security: How BlokSec Utilizes Ampt to Speed Up Customer Onboarding
Ampt enabled automated customer tenant provisioning, optimized infrastructure spend, and reduced bugs with high-fidelity development environments.

Ready to revolutionize your cloud development workflows?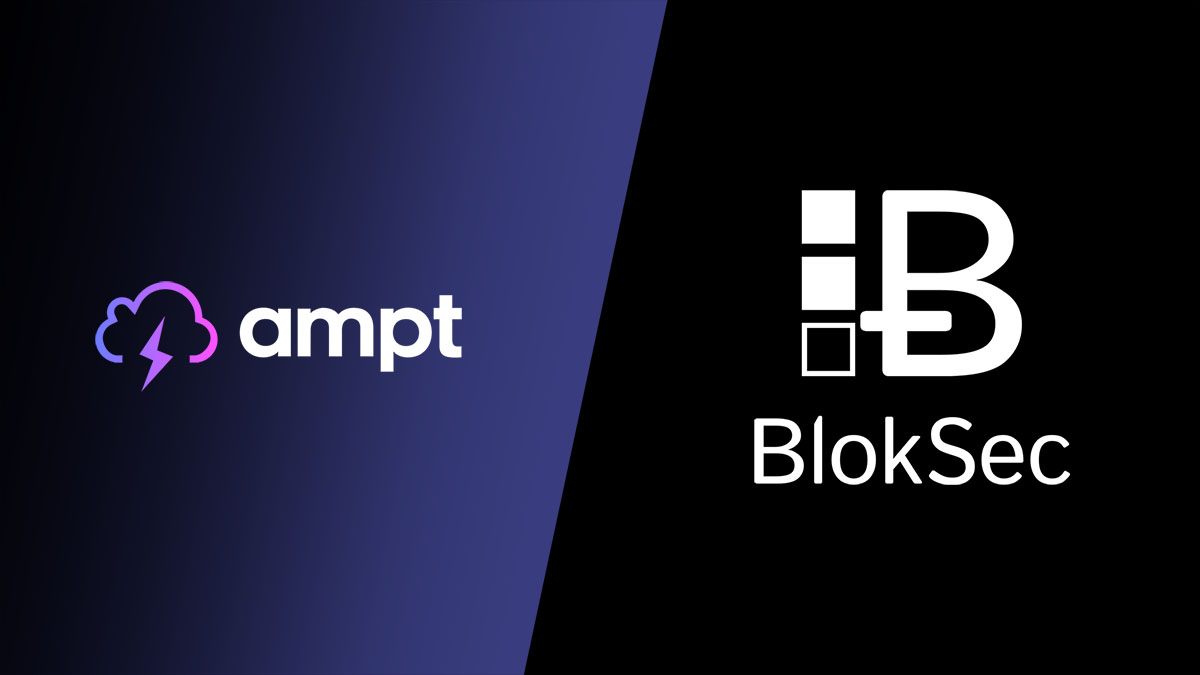 Industry: Application Security
Use Case: Automating Tenant Creation and Streamlining Development Environments
Highlights:
Ampt provides a solution to BlokSec's challenge of manually setting up various AWS layers and services for each customer.
BlokSec utilizes Ampt to automate tenant creation, reducing the setup time from hours to less than 10 minutes.
Ampt's unique approach led BlokSec to rethink their product architecture, optimizing their service locations and cutting their infrastructure costs in half.
Ampt helps BlokSec significantly decrease late-stage bugs by providing high-fidelity development and testing environments that mirror production.
Through its innovative Immutable Identity™ service, BlokSec is redefining passwordless authentication and consent-based authorization for organizations. By providing a simple and secure way to access consumer websites, mobile apps, web-based business applications, and remote services, BlokSec offers stronger protection against identity-centric cyberattacks. The BlokSec team, led by Mike Gillian, was manually setting up segregated SaaS tenants on AWS's infrastructure, each with several layers and services. This was time consuming for the team and they knew it would not be scalable moving forward. After adopting Ampt, they were able to completely automate the entire process and reduce time to new tenant set up to a couple of minutes.
Challenge: Cloud Development and Deployment Agility
BlokSec operates in the field of decentralized identity services, aiming to provide seamless and secure access across multiple platforms for their clients. However, their unique business model necessitates the creation of segregated tenants for each customer within their SaaS offering. This process was not only time-consuming, but required a considerable amount of manual effort. This administrative burden was compounded by the difference in local development and QA/Prod environments, resulting in issues being identified late in the development cycle, which consequently led to higher rectification costs.
The need for streamlined tenant creation and a unified development environment wasn't met by existing solutions due to factors like hidden costs, lack of control, and the absence of a realistic local development environment. BlokSec explored several alternatives. They looked into AWS native solutions such as Lightsail, but found it to be too expensive and laden with hidden costs. DIY approaches like Terraform were also considered, but they soon realized that these options would require them to do all the heavy lifting themselves - a task they knew would pull focus and resources away from building their product. Their investigation led them to the serverless paradigm, which they felt was closer to their needs as the vendor manages most of the cloud resources for you. However, this approach still didn't adequately address their local development environment requirement for every developer.
Better Development and Customer Experience with Ampt
The BlokSec team was instantly impressed by Ampt's incredibly productive local development experience. Without any infrastructure management or configuration, each developer was automatically provisioned an isolated, high fidelity sandbox to test code against actual cloud infrastructure. Ampt also automated burdensome undifferentiated heavy lifting while offering control over the areas they deemed essential. Using Ampt, BlokSec was able to automate tenant creation via GitHub actions, allowing for new tenant creation within 10 minutes of prospects clicking the "Try it now" button on their website.
Ampt revolutionized BlokSec's workflows, which made them rethink their product architecture. By helping them co-locate their services, Ampt reduced their infrastructure spend by half. After the time and cost savings provided by Ampt, the team now feels a lot leaner and ready to innovate faster and more efficiently. Before Ampt, the team also had trouble addressing bugs in QA and production since development environments lacked the necessary parity. Mike pointed out that it's much easier to troubleshoot issues earlier in the development process, which boosted the self-confidence of the team while shipping something new.
"
Ampt was a game-changer for BlokSec. It slashed our infrastructure spend, eliminated 'production surprise' bugs, and reduced customer onboarding from hours to under 10 minutes. But beyond the technical benefits, it's the documentation that shines – clear, tested, and always reliable. Ampt helped us transform our processes, saving us time and letting us focus on what we do best.
"
— Mike Gillian, CTO at BlokSec
Looking Ahead with Ampt
The improvements and efficiencies Ampt has provided BlokSec have convinced them to further invest in the platform. "We've seen the tangible benefits of Ampt with one of our add-on products. Now, we're ready to fully embrace it. We are currently migrating our main product over to Ampt," Gillian said. This migration isn't just a small shift; it represents a strategic move for the company, effectively making Ampt the foundation for deploying and hosting the BlokSec service. The team is looking forward to being able to create more tenants in other parts of the world with multi-region support from Ampt as well. Mike and the team expressed a vision of continuous improvement and growth with Ampt, acknowledging the potential for the platform to revolutionize their operations even further.